Tuesday 14 October, 7pm, ACF London
The "Wiener Methode der Bildstatistik" (ISOTYPE) – between art and design
Christopher Burke, co-editor of the book "Isotype: design and contexts, 1925 – 1971" (2013), will talk about the pictorial language developed by Otto Neurath and his colleagues. As co-founder of the Vienna Circle, Otto Neurath had many talents but he never claimed to be an artist. He employed German artist Gerd Arntz to depict objects with powerful graphic simplicity in pictograms. Such images have entered popular graphic culture due to their ubiquity on public information signs, while their use in art develops new kinds of meaning.
Thursday 13 November, 7pm, ACF London
Helping to fight Hitler and his gang - films by Otto Neurath & Paul Rotha
This special lecture / screening by Günther Sander will present two rarely seen films produced by Otto Neurath and British filmmaker Paul Rotha: "A Few Ounces a Day" (1941) and "Land of Promise" (1945 / 46). Sandner is senior scholar at the Vienna Circle Institute (University of Vienna). He is currently directing a research project on The Politics of Logical Empiricism and has written a biography of Otto Neurath ("Otto Neurath. Eine politische Biographie"), which will be presented at the ACF London.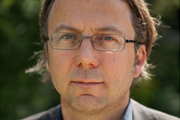 Wednesday 3 December, ACF London
5pm: Curator Guided Tour
7pm: Neurath Reloaded: Information Design Now
Guided tour for studens of the London Royal College of Artwith cuator Maria C. Holter
Erwin K. Bauer, head of the acclaimed Vienna based design office "buero bauer" and lecturer at the University of Applied Arts in Vienna will be in conversation with UK based artist Anthony Burrill and Austrian artist Michael Wegerer, both of whom have artworks presented in the exhibition. The exhibition curator, Maria C. Holter, will moderate the discussion.
All events are free, seats are limited. Please make your reservation under office@acflondon.org

Austrian Cultural Forum London
28 Rutland Gate
London SW7 1PQ
www.acflondon.org

For press images and further information please contact Vanessa Fewster press@acflondon.org
catalogue
ZEIT(LOSE) ZEICHEN: Gegenwartskunst in Referenz zu Otto Neurath
TIME(LESS)SIGNS: Contemporary Art in Reference to Otto Neurath;
with essays by Maria Christine Holter and Christopher Burke et. al.,
German / Engl.;
Künstlerhaus Wien, Maria C. Holter, Barbara Höller (ed.)
Künstlerhaus k/haus: Vienna 2013
ISBN 978-3-900354-39-8; booktrade edition: Kerber: Bielefeld/Berlin 2013
ISBN 978-3-86678-792-6